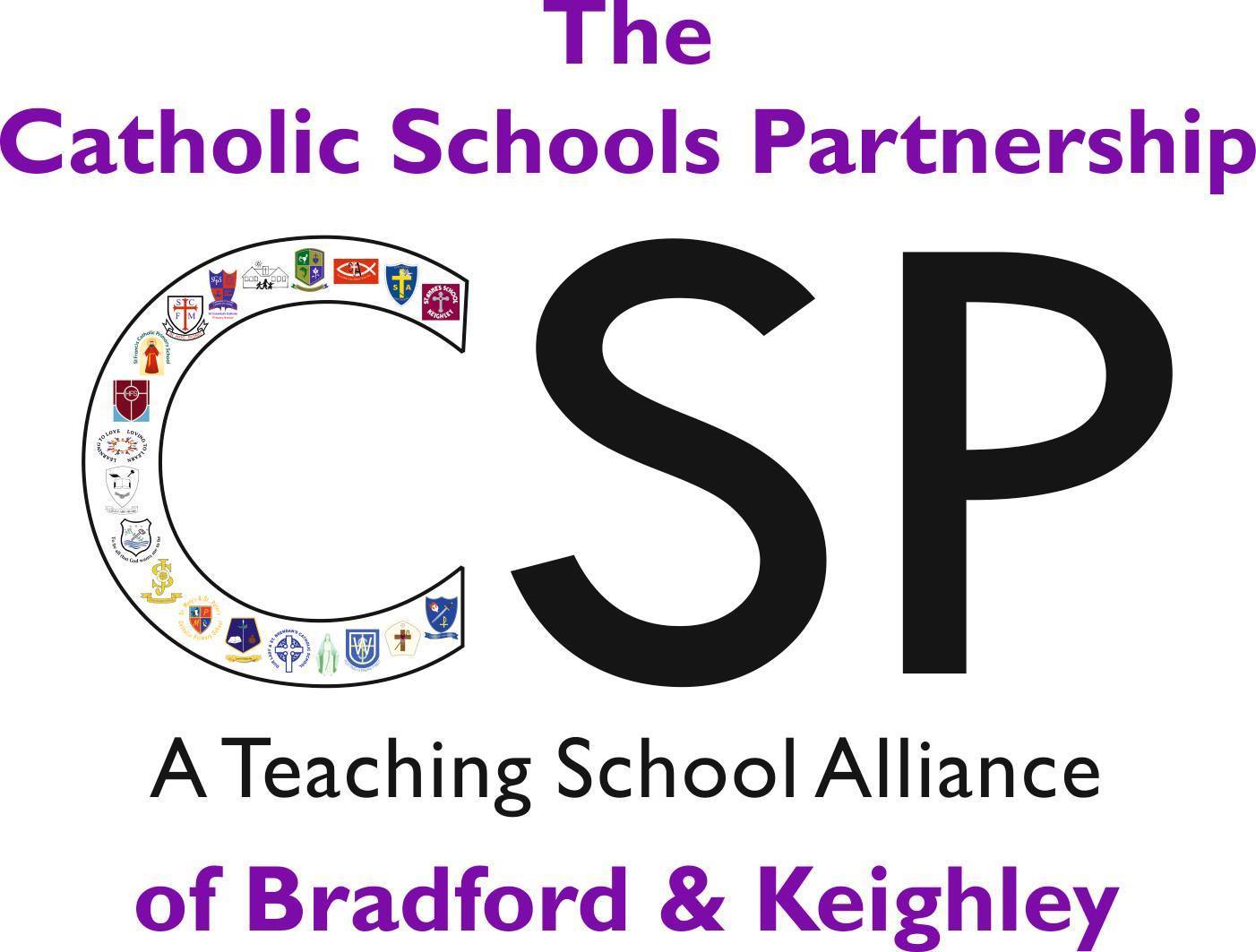 Having worked collaboratively since 2009, The Catholic Schools Partnership was designated as a Teaching Schools Alliance in 2014 and is a respected partnership in Bradford and Keighley, comprising primary and secondary schools of the Blessed Christopher Wharton Catholic Multi-Academy Trust. In our strong alliance, we have 2 teaching schools: St Joseph's Catholic Primary School, Bingley and St Cuthbert & The First Martyrs' Catholic Primary School. We also boast a National Support School - Our Lady of Victories Catholic Primary Academy.
Building on the innovative work carried out by the partnership over the last 11 years, we work with our partners The Diocese of Leeds, Leeds Trinity University, One Education, The Blessed Christopher Wharton Catholic Academy Trust and Bradford Local Authority to secure high standards, promote high aspirations and, through our achievement and success, enhance life chances for children and young people in Bradford & Keighley.
Please click on https://csptsa.co.uk to access the CSPTSA website. Here you will find our CPLD Pathway which supports teachers and leaders from NQT through to Executive Headship and beyond. Also our highly recommended teacher training for postgraduates, and finally school to school support. Our bespoke & flexible support for schools to improve & sustain teaching and leadership
If you want to find out more, or can't find what you're looking for, please don't hesitate to contact us via email csptsadirector@outlook.com, by telephone on 07738 127652 or by dropping into the BCWCAT Central Team Offices at St Bede's & St Joseph's, Cunliffe Road, Bradford, BD8 7AP.
Simon Gallacher, Director of CSPTSA
BA(Hons) QTS
Fellow of the Chartered College of Teaching
Honorary Fellow of Leeds Trinity University
NPQH
NPQEL